Environmentally Sustainable Coffees
---
What Is Organic, Sustainable, Fair Trade Coffee (Really)?
A purchase can affect more than our own small circle of life. Even the smallest items represent large supply chains and potentially hundreds of touch points and workers.
There are plenty of online sources urging responsible coffee drinking. It seems that the right coffee can protect the global environment, promote sustainable economies in developing nations, improve education and save lives. All while helping us begin the day with warmth, energy and exquisite taste. Organically!
Coffee growers, distributors, retailers and others around the world are seeking to achieve these goals, and communicating messages about sustainability, fair trade, poor coffee farmers and less landfill waste. But what does it all mean?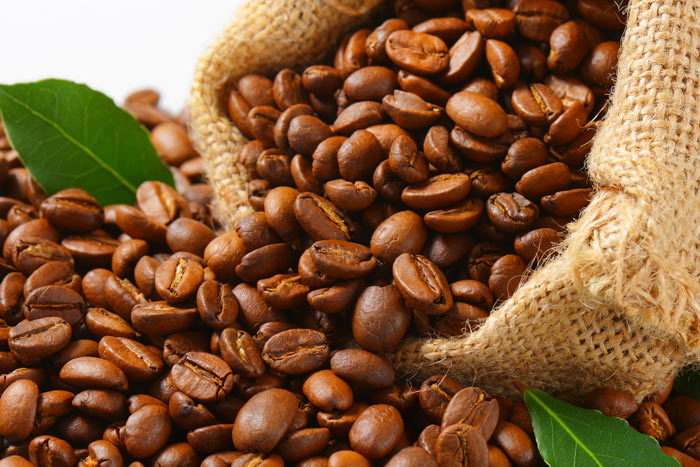 Responsible Corporations: B Lab
To promote a global society that enjoys lasting prosperity,
Certified B Corporations are companies that meet rigorous social, environmental, public transparency and legal accountability standards verified and measured by the nonprofit organization known as B Lab.
B Lab is a little bit like the United Laboratories (UL) for corporate responsibility. If a company meets certain standards, they can market themselves as "B Lab Certified" - or a "B Corp".
Becoming a B-Corporation:
Promotes a Corporation's Social and Environmental Goals



B-Corp Certification allows a business to tell the world that they are dedicated to protecting the world and all those who live in it! It is a great marketing tool and helps businesses focus and pursue the goals that are not just devoted to profit.
Increased Corporate Accountability and Transparency



Directors are required to consider the impact certification will have on all stakeholders and the B Impact Assessment ensures a corporation is achieving its goals. Additionally, assessed against a third party, every B-Corp must publish an annual public report that details the social and environmental progress that has been made.
Access to B-Corp Resources



Certified corporations have access to B-Corp member resources and an expanding community that share that goal of improving the environment and society.
However, this is not to say that B-Corps do not have drawbacks:
Losing Your Certification Could Be a Marketing Disaster



B-Corporations take the risk of losing certification if their B-Score is lower than 80. A corporation that loses certification will negatively affect customers and affiliates who were associated with said corporation for its dedication to achieving social and environmental goals.
Certification Fees



According to the B-Corporation website, certifications fees can cost anywhere between $500 and $50,000 each year, depending upon the corporations revenues.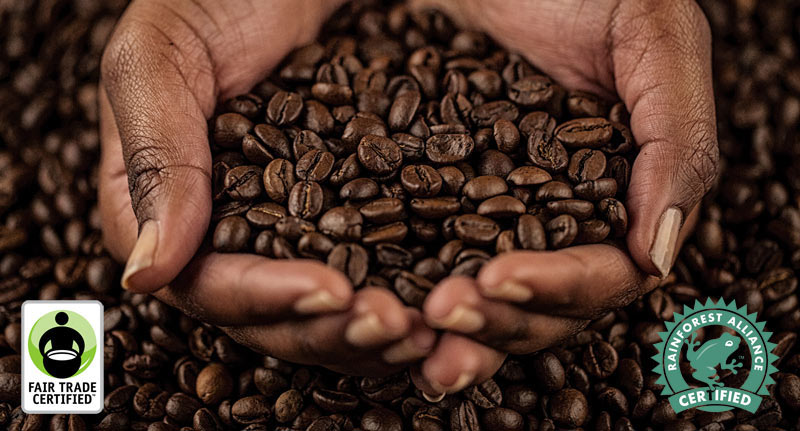 Coffee companies have become B Corps and by doing so, are showing that they are working to protect the environment and promote sustainable economies in the developing countries where coffee is grown.
For example, Reunion Island Coffee, a coffee pod supplier that works with Coffee House Express, became a certified B Corporation in 2013 and was recertified in 2016.
Since its initial certification in 2013, Reunion Island Coffee has: increased water conservation and reduced natural gas usage at their facility. In addition, they released a specialty line of environmentally friendly single-serve coffee pods and expanded their support for coffee farmers, Fair Trade, Rainforest Alliance and Organic coffees.
After its recertification in 2016, Reunion Island Coffee's overall B Score increased from 84 to 95 (average businesses score an average of 51).
Coffee companies that become B Corp certified are at the forefront of environmental and economic change within the international coffee industry and worthy of support by consumers who value their planet and all those that live in it.
Check out our line of Reunion Island Coffee Pods!
Sustainable Coffee Growers: Fair Trade and Rainforest Alliance Certified Coffees
While not as rigorous or all-encompassing as a B Corp certification, many coffee corporations seek to promote sustainable coffee economies to help growers prosper.
To become sustainable, coffee growers need fair economies that alleviate poverty and healthy environments that, at the minimum, maintain and, at the maximum, increase coffee yields.
Many coffee corporations will sell Fair Trade Certified and Rainforest Alliance Certified coffees to promote sustainable coffee growers in developing nations.
It is common for coffee growers to be paid unfair wages and work under inhumane conditions. Plus, coffee bushes can suffer from unexpected disease and climate changes. These unknown variables subject the coffee economy to unpredictable shifts in the market and the global price of coffee.
Fair Trade Certified coffees mainly seek to better the coffee economy and the livelihood of the farmers themselves. By establishing a Fair Trade minimum price (currently $1.40 per pound), coffee growers are no longer subject to extremely negative global price drops. In addition, coffee growers receive an additional 20 cents per pound for conventional coffee, 30 cents per pound if the coffee is organically produced and a minimum of 5 cents is dedicated to improving coffee production and quality.
Fair Trade Certified coffees allow growers to operate in a more sustainable economy. A more stable coffee economy betters the livelihood of farmers in developing nations and provides them with the necessary resources to improve working conditions and the quality of the coffee produced.
However, research is skeptical that Fair Trade always has a lasting positive effect on coffee growers. For example:
The Price of Fair Trade Certification is Expensive



Depending on the fluctuations of the world coffee economy, the cost of certifications, about $0.03 per pound, exceeds the price benefits that are gained by coffee growers who participate in fair trade.
Fair Trade Can Incentivize Lower Quality Beans



According to an article from the Stanford Social Innovation Review, if high quality coffee is selling for more than $1.40 on the open market and low quality coffee is worth less than $1.40 on the open market, the grower is incentivized to get the biggest bang for his buck by selling his low quality coffee at the guaranteed Fair Trade price ($1.40) and selling his high quality coffee at the open market price.
Ineffective Transfer of Money from the Consumer to the Grower



A Fair Trade coffee consumers' money does not always provide significant assistance to impoverished coffee growers. According to a Huffington Post article, if a consumer pays 50 cents for a cup of fair-trade coffee, the grower will receive "one third of a cent," even if world coffee prices are extremely low.
Coffee yields and, therefore, economies rely heavily on the climate. Even slight changes in weather and temperature can drastically decrease yields or destroy an entire crop.
To combat climate change and promote a more sustainable coffee economy, coffee corporations will purchase and sell Rainforest Alliance Certified coffees.
To become Rainforest Alliance Certified, coffee farmers must meet social, economic and environmental standards that promote sustainable agriculture.
Some of their standards for sustainable farming include: biodiversity conservation, improved livelihoods and human well-being, natural resource conservation and effective planning and farm management systems.
Combined, both Fair Trade and Rainforest Alliance certified coffees strive to ensure coffee growers around the world are provided with a sustainable economy, environment and livelihood.
Some of the notable coffee companies that purchase either Fair Trade or Rainforest Alliance certified coffees, include: Melitta Coffee Pods, Green Mountain K-Cups, Baronet Coffee Pods, Wolfgang Puck Pods and Reunion Island Pods.
USDA Approved Organically Grown Coffee
Coffee companies can protect the environmental and human health by purchasing and selling certified organic coffee that was grown in compliance with USDA standards.
"Organic" labels indicate that a minimum of 95% of coffee beans were grown under organic conditions, the coffee beans passed USDA inspection and a given coffee farm had been using organic farming techniques for a minimum of three years.
What are the required organic conditions?
Organic standards are generally met when coffee beans are grown without the use of most synthetic pesticides, herbicides and fertilizers.
From an environmental perspective, the absence of these harmful chemicals maintains partial forest canopies and reduces soil erosion. In addition, many organic farms use fewer non-renewable resources and leave a smaller carbon footprint.
In regards to health, farmers are protected from being exposed to harmful substances found in most synthetic pesticides, herbicides and fertilizers. These synthetic substances are known to cause cancer and other deadly diseases. Organic farming also prevents these chemicals from leeching into the air and drinking water of local communities.
Non-organic coffee beans will often be coated with a chemical residue from the pesticides, herbicides and fertilizers. For the consumer, organic farming ensures coffee drinkers do not suffer any health side effects due to consuming synthetic substance residues on the coffee bean.
How You Impact the Environment and the Global Coffee Economy
Make your purchase count!
You too can protect the environment, promote sustainable economies in developing nations and ensure the health and prosperity of coffee growers around the world by purchasing coffee products that are certified to work toward these global goals.
Look for certified B Corps and Fair Trade, Rainforest Alliance, and Organic coffee products of Coffee House Express!