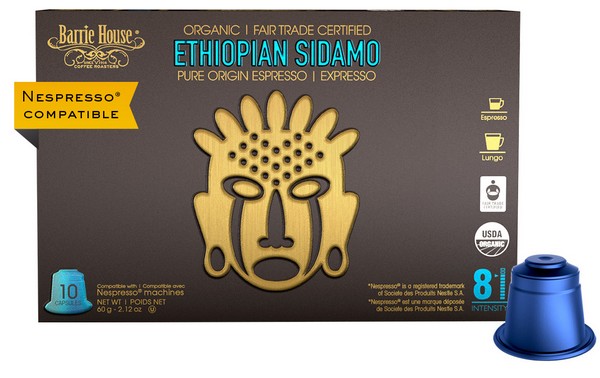 Barrie House espresso capsules for Nespresso Original Line offer a cost savings benefit without compromising quality.
by Jimmy C • November 15, 2017
---
Now available! Espresso Capsules for the Nespresso® Original Line brewers. Created by Barrie House Coffee Roasters, we have available 8 selections of Fair Trade certified USDA Organic espresso capsules. Choose a bold Aromatico or Intenso espresso, a milder Dolcetto or decaf Decaffeinato, or one of our pure origin espresso: Ethiopian Sidamo, Guatemalan Guya'b, Mexican Select, Sumtra Kopi GR-1 . Each box contains 10 capsules for only $6.81.
---