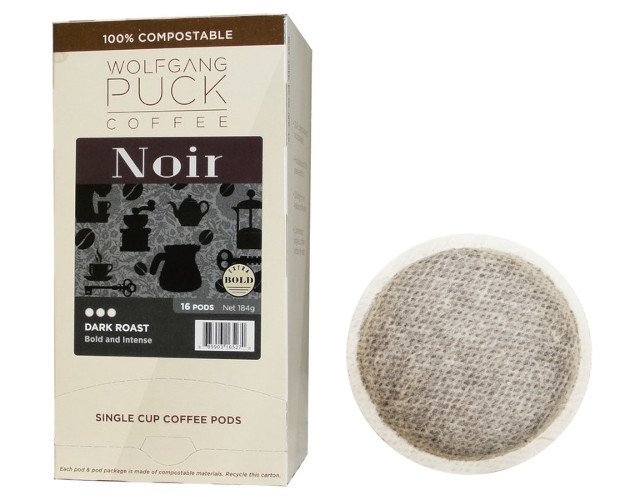 Wolfgang Puck Coffee Pods - A zero waste environmentally friendly option
by Jimmy C • January 17, 2020
---
All WolfGang Puck single cup coffee pods and packaging are now 100% compostable. Not only can you enjoy a delicious cup of premium coffee crafted by world renowned chef Wolfgang Puck, but you can do so knowing that you are supporting a healthy and sustainable environment. The materials used to create the actual coffee pod and the package are fully compostable while the box they are packaged in is recyclable. Wolfgang Puck is committed to making products that are both environmentally and socially responsible. They have partnered with several organizations including Bullfrog Power to reduce their carbon footprint, Rainforest Alliance to conserve biodiversity and promote the rights and well being of workers.
Wolfgang Puck currently offers 21 different coffee pod options including custom blends, Regional coffees, Fair Trade certified and Organic coffees.
Compatibility: Traditional coffee pods are made of paper and require a specially designed coffee pod brewer. They are not like a "k-cup®" that is used in the Keurig® brewers and will not work in the Keurig® machines. For brewing coffee pods there are home and commercial brewers available from Bunn® like the My Cafe MCP and Newco® Freshcup series.
---